Listening Comprehension Manual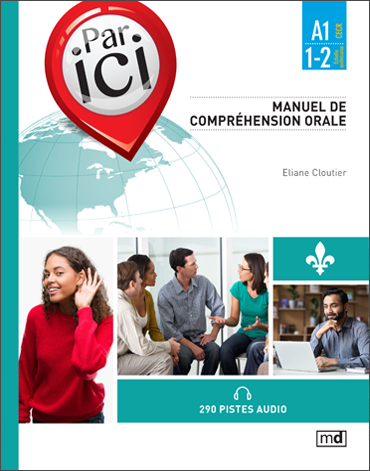 PAR ICI – LISTENING COMPREHENSION MANUAL, LEVEL A1 / 1-2
Level A1 / 1-2 of the Par ici listening comprehension manual allows students and teachers in francization to develop this core competence by exploring the forms and usages of Québécois French.
The learning program can be followed independently or in addition to the basic method. Each module targets one or two learning objectives to the program. The targeted exercises feature nearly 300 audio clips and a few videos.
---
An English translation of the phonetic station (pages 10 to 18) is available under the Online Material Tab to help beginners understand and master essential notions of phonetics and prosody.
---
---